No matter what people on the internet say, print is not dead! Every day, millions of people print out hard copies of the documents and photos they need most, and they rely on home printers to do it.
Thankfully, one of the biggest names in home printers, Epson, is still going strong, producing printers that create clear, crisp documents – and some models have even picked up a few new tricks along the way like scanning, copying, or faxing.
Read on for our best advice for purchasing an Epson printer.
When you're ready to buy, check out our most recommended models in the grid above.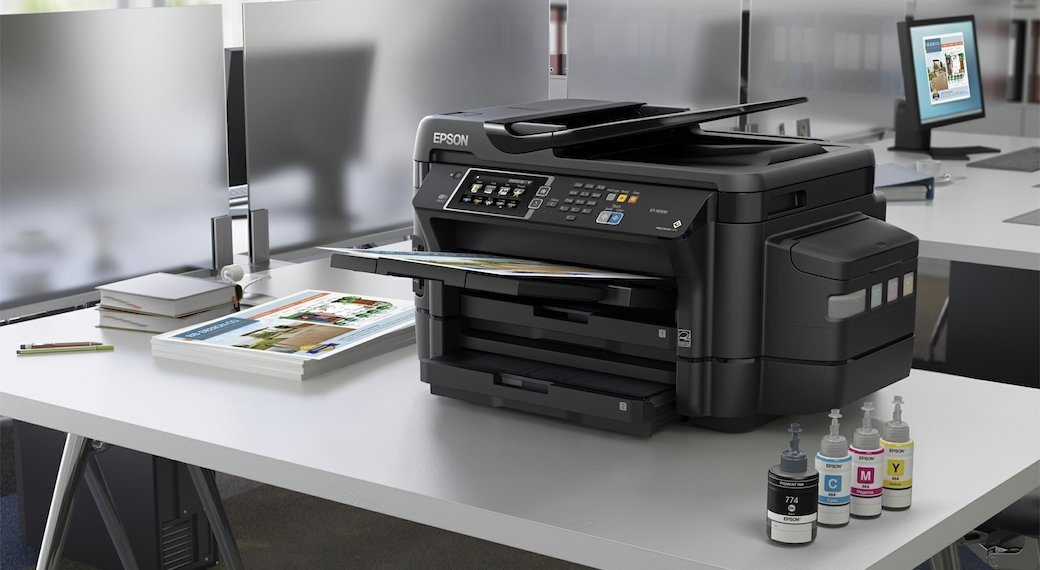 If you're primarily interested in printing photos and don't need to print documents, consider buying an Epson photo printer. These printers use photo paper, so you can print your own frame-ready pictures.
Epson makes two kinds of printers: laser printers and inkjet printers. Each type has its own strengths and weaknesses.
Laser printers use toner instead of ink, which does not smear as easily and requires no time to dry. Laser printers are generally more expensive (and toner is definitely more expensive than ink), but these printers have fewer moving parts, so they last much longer. Laser printers are best for high-volume environments and situations where text is printed more often than photos.
Inkjet printers rely on ink cartridges – often one cartridge for black, and one each for all other colors – and are significantly more affordable than laser printers. Inkjet printers are generally slower than laser printers, but most models often include valuable extras with your purchase (such as photo editing software or additional ink cartridges). Inkjet printers are ideal for low- to medium-volume printing environments.
Not content to rest on its laurels, the printer industry has created a new product category that goes beyond basic printing: the all-in-one printer (most often referred to as simply an "all-in-one").
These printers include all of the other key functionality you might need in a home office, but the extra features can increase the price significantly.
The right printer for you will depend on your needs.
Printers are ideal for users who need to print documents and photos, and that's it. Printers without additional functionality are typically the most affordable.
All-in-ones are printers that also include a scanner and a modem, so you can scan, copy, and fax documents directly from your printer. All-in-ones are generally more expensive, but these printers still represent a bargain when compared to buying a separate scanner or fax machine.
Epson printer connectivity options
When it's time to print, you'll need to connect your Epson printer to your computer or other devices, so make sure you're aware of the various connectivity options offered by different models. Keep in mind that not all Epson printers support all methods of connectivity, so if you have a particular one in mind, make sure it's included on the printer model you buy. The most common ways to connect to an Epson printer include the following.
WiFi: Epson printers with WiFi allow you to print from just about any device on your wireless network, which is especially useful if you often need to print from your smartphone. While WiFi printing used to be a luxury feature, it's now considered essential.
USB: If you have a nearby laptop or desktop computer, connecting via USB is usually the simplest method. All Epson printers include a USB cable.
NFC: Near-field communication (NFC) is a relatively new way of connecting devices wirelessly that's growing in popularity (similar to Bluetooth, but for shorter ranges). If you have an Android smartphone or tablet, check to see if it supports NFC. You may have a fancy new way to send documents to your Epson printer!
Ethernet: Many printers and all-in-ones include network ports for using a hardwired connection to a local network. Like WiFi connectivity, using Ethernet connectivity for your printer means that multiple devices can send print jobs to it without having to be directly connected.
Printer pricing can be tricky. What may look like a good value could end up costing you more in ink over the long term, and many of Epson's entry-level printers are surprisingly robust and long-lasting. As you're shopping for an Epson printer, keep these price ranges in mind.
Expect to see printer "bargains" in this price range. These printers are often strong technical performers, but many require the most expensive ink or toner, raising the lifetime cost of ownership significantly. Printers in this price range are good for limited use, but if you need a printer to last more than a few years, and you don't want your ink budget to break the bank, spend a little more upfront.
Most Epson printers in this price range strike a strong balance between functionality and ease of use. Printers and all-in-ones at this price include handy features like low-ink alerts or one-touch copying, as well as key connectivity options like WiFi or NFC. If you expect your printer to support a handful of users with basic printing, there's no need to spend more than this.
You'll find printers and all-in-ones with cutting-edge features, modern connectivity options, and perhaps best of all, affordable ink and toner in this price range. Epson's best and brightest are some of the best printers across the industry. While these printers tend to be more expensive than the competition, they still represent one of the strongest values available today. If you need a printer for more than ten users, or you need an all-in-one that will see frequent use as a fax machine, scanner, and/or copier, don't spend less than $200.
Buy replacement ink or toner by subscription. Find your Epson printer's ink or toner replacement cartridge online and start a subscription to get a healthy discount. Paying for toner or ink will get expensive over time, so it's important to do what you can to keep costs down. Some retailers who offer product subscriptions (like Target or Amazon) will give you a discount if you sign up to receive ink or toner on a regular basis, so it pays to do your research.
Stock up on printer or photo paper ahead of time. No one likes to run out of paper in the middle of printing something important! If you plan on using your Epson printer regularly, stock up on the type of paper you'll need.
Buy an Epson printer that supports double-sided printing. Many Epson printers can print on both sides of a sheet of paper, saving you money – not to mention a few trees. If you're environmentally conscious, take note of which models support double-sided printing as you're shopping for an Epson printer.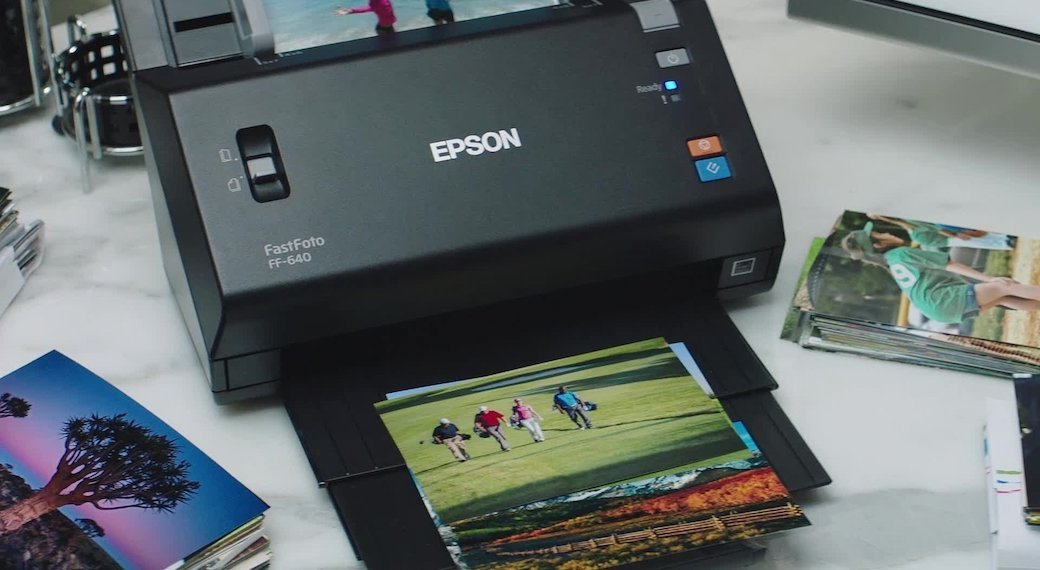 Never buy a used printer. Many older printers usually require unique ink cartridges that are no longer manufactured, so even if you can buy the ink, there's no telling how old it is.
Q. How often will I have to replace the ink or toner in an Epson printer?
A. It depends on how often you use your printer. Most inkjet cartridges promise a minimum of 250 pages, while most toner cartridges typically last a minimum of 2,000 pages. Also keep in mind that ink and toner can dry out. If you don't use your printer for months at a time, the actual number of pages you get from a cartridge may be lower than normal.
Q. Will an Epson printer work with my Mac?
A. Yes. Modern Apple Macintosh computers come with built-in drivers for most current Epson printers, so most basic functionality will be "plug and play." To unlock advanced functionality, install the included software and drivers from Epson, which they provide in both Mac and Windows formats.
Q. Can I use an all-in-one's fax machine if I don't have a landline in my home?
A. No. When an all-in-one lists fax functionality, it means that the printer has a port for a phone cable to connect to your existing landline to send faxes. If you don't have a landline, that's OK. There are plenty of paid online fax services that can use the internet to send documents to others' fax machines.